Visitate Il Nostro Salone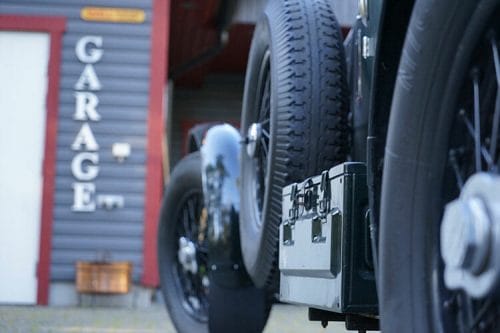 Se pensate di visitare la Svezia non mancate una visita al nostro Salone pieno di auto d'epoca, sportive e moderne. Basta farcelo sapere in anticipo dato che le visite sono fatte per appuntamento in modo di poter prestare un'attenzione personalizzata al visitatore. Il Salone si trova a pochi minuti dall'autostrada E6 e solamente a 35 chilometri da Malmo. La vista panoramica sull'oceano—– sara' una meraviglia se decidete di provare una delle nostre auto.
Per cortesia controllare sul nostro Blog per vedere quali macchine abbiamo in arrivo, le nostre considerazioni sul mercato delle macchine classice ed altri temi interessanti ed eccitanti per gli interessati a veicoli storici e classici
Voleter vendere la vostra auto? Noi siamo sempre in cerca di macchine interessanti tipo Ferrari, Lamborghini, Alfa Romeo, Porsche, Mercedes ed altri modelli simili a quelli visibili sul nostro sito web.
Angels Sports & Classic Cars e' una ditta che compra e vende auto d'epoca e classiche in Svezia. Siamo convenientemente situati a 35 chilometri da Malmo lungo l'autostrada E6. Per i nostri clienti che arrivano da tutte le parti del modo, c'e la convenienza di essere solamente a 30 minuti dall'aereporto di Copenhagen. Abbiamo venduto auto di marca Mercedes, Porsche, VW, Ferrari, Lamborghini, Alfa Romeo, Fiat, Volvo, Saab, Rolls Royce, Bentley, Jaguar e molte altre marche. Siamo personalmente interessati e specializzati in modelli "GT" o "Grand Touring" ma offriamo anche limousine, coupe e auto convertibili. Abbiamo cercato di ideare un sito web dove tu, il cliente, sappia tutto il posibile su che cosa stai comprando e speriamo che lo apprezzi e trovi un' auto di tuo interesse. Sappiamo che non c'e niente di piu frustante di spendere tempo e denaro per andare a vedere una auto e trovarla al di sotto delle tue aspettative malgrado cio' che ti e' stato detto dal venditore. Tempo e denaro perduto da tutte e due le parti! Per questa ragione noi presentiamo almeno 20 immaggini ad alta risoluzione con descrizione dettagliata e video per ogni auto sportiva e classica in vendita.
Löddeköpinge e un piccolo paese ma ben conosciuto in Svezia per i piu' grandi raduni di auto e moto classiche e d'epoca in tutto il Paese con punte di 500 presenze sempre il tempo permettendo… Le auto "Muscolose" americane sono molto popolari in Svezia ma non mancheranno mai a questi raduni, molte auto classiche e d'epoca Europee ben mantenute e restaurate. Nel paese operano molte officine per riparazioni.
Michael Schiebler has been working many years with classic cars and now a new classic car dealer is evolving here in Sweden under the same roof. Melvin is focusing more on the youngtimer cars such as sports cars from the eighties and nineties. On the picture we are working together as members of the jury during Classic Days Schloss Dyck in Germany. Judging the Concours d´Elegance seeing so many beautiful automobiles in this castle environment was a great experience. We also do appraisal work for the Swedish Chamber of commerce with classic cars as specialty.
Mike Brewer the Whealer Dealer has a new show called Trading up. In Trading up Mike Brewer is trying his luck with buying and selling classic cars in some forreign countries. In every country he gets help from a local expert. And when Mike came to Sweden I was asked to take part in this show. The show started to air in U.K in April 2013 and could be seen in Sweden May 21st. It will be showed many times over and you could try to search on Youtube if you want to see it. It was great fun working with Mike Brewer and the Discovery crew.
Recent Vehicles
Browse through the vast selection of vehicles that have recently been added to our inventory.
Auto classiche dalla Svezia
Noi Svedesi abbiamo un grande interesse per le auto classiche e sportive. Lo sai che durante il periodo di maggior sviluppo economico (anni '80), la Svezia aveva piu' proprietari di Porche , pro-capita, in tutto il mondo? E ancora, noi Svedesi consumiamo piu caffe, sempre pro-capita, in tutto il mondo? Pensiamo che cio' sia dovuto a tutte le lunghe notti trascorse nei garage a mantenere e restaurare la nostra eredita' di auto d'epoca e classiche…Anche se molte di queste auto siano gia' esportate e vendute in Germania, Olanda , Danimarca, Norvegia ed altre parti del mondo, ci sono ancora molte auto da collezione molto ben preservate malgrado il nostro clima freddo. In Svezia si possono ancora trovare molte auto classiche in condizioni originali e mai restaurate ancora in buono stato di conservazione. Da noi e' difficile trovare macchine con graffi o ammaccature poiche abbiamo molto spazio per girare dato che ci sono solamente meno di 9 milioni di persone in tutto il Paese e le strade sono in buone condizioni. In Svezia non ci sono auto ante-guerra dato che da quando nel mondo si e' comiciato a fabbricare auto, non ci sono mai state guerre in Svezia! Pertanto, se ti interessano auto ante-guerra, noi ne abbiamo molte ed in buone condizioni.
Guida dei livelli di condizione delle auto classiche e d'epoca:
Condition 1
Vehicle in pristine condition, there can be no defects, optical or mechanical. Documented history from new. 100% complete and original. Not many cars reach this condition.
Condition 2
The vehicle is in good condition. Repairs and cosmetic corrections were made by a professional. There are no missing parts. The vehicle is free of defects and it can show only minor signs of use.
Condition 3
Vehicle is in working condition and drivable. Normal traces of wear can be seen. Small defects are present but not rusted through. Safe to drive.
Condition 4
Only partly in running order. Immediate need of work. Vehicle can be rusted through. Smaller parts may well be defective. Vehicle is for repair or restore.
Condition 5
Vehicle is in restoration condition. Not ready to drive. Poorly restored or partially or completely disassembled. Greater investment is needed, but still restorable. Missing parts.